Auto Insurance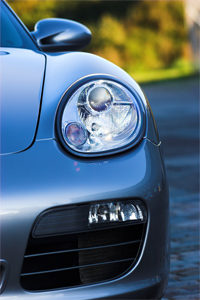 There are a lot of bad drivers out there. Protect yourself properly through one of our auto policies.
Do you know what you are covered for? Give us a call anytime to review your policy or get a quote.
Ways to Control Auto Insurance Cost
Deductibles: Raising your deductible on coverages especially your collision deductible will decrease your premium.
Collision Coverage: Taking collision coverage off older vehicles.
Glass Coverage: Taking off glass coverage. If you want this coverage go to companies that specialize in glass coverage.
Insure All Vehicles Under One Policy: Multi-vehicle discounts can be as high as 10%.
Insure Your Property and Auto with the Same Insurer: Multi-policy discounts can be as high as 10%.
Auto Insurance Coverages
Section A Third Party Liability:  An automobile accident can cause property damage, serious injury or death and as a result you could be forced to pay millions in compensation. Make sure you are protected by selecting the right liability limit.
Section B (Accident Benefits): Provides medical payments, lost wages and death benefits to you if you are involved in an accident.
SEF 44 (Family Protection Endorsement): This coverage responds when you are injured by another party that carries no insurance or inadequate limits to compensate you for loss. This limit usually follows your liability limit and is often overlooked on the automobile policy.
Section C
Collision: covers collision with another object or by upset.
Comprehensive: Loss or damage caused by missiles, falling or flying objects, fire, theft, explosion, earthquake, windstorm, hail, rising water, malicious mischief, riot or civil commotion. Wildlife coverage may be included depending on your insurer.
Endorsements
SEF13D Limited Glass: Deletes  glass coverage.
SEF20 Loss of Use: Provides reimbursement for rental vehicle when your vehicle is involved in a claim.
SEF27 Liability for Non-Owned Auto: Provides a stated amount for physical coverage on a rental vehicle when it is used in substitution of your vehicle. (For example, while on vacation or when your vehicle is being repaired.)
SEF 43R Limited Waiver of Deprecation: Waives depreciation on new vehicles for 30 months after purchase date.
Recreational Vehicle Insurance
Call us for Insurance on your:
Boat
Motorhome
Vacation Trailer
Motorcycle
Collector Car