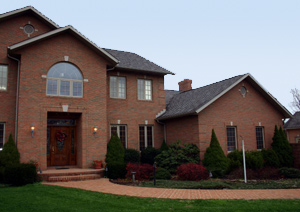 Due to the escalating cost of building a house, and the growing number of claims, having a homeowner's policy that is up to date and suited to your needs has never been more important. Protect what might be the biggest investment you have. We offer:
Home Insurance
Condo Insurance
Tenant Insurance
Mobile Home Insurance
Seasonal Homeowners
Rental Houses
Umbrella Policies
Additional Insurance Coverages
Guaranteed Replacement Cost – Provide coverage for inflation on your home that exceeds your Property Coverage. Example:  Your house is insured for $500,000, it burns down and the cost to rebuild is $600,000. If your policy has guaranteed replacement cost coverage the Insurance company would pay the additional cost to rebuild your home.
Sewer Backup and Water Damage – Provides coverage for escape of water from a sewer or drain. Also includes damage caused by water that enters the dwelling through a roof due to the accumulation of ice or snow on the exterior of the roof or eavestrough.
Identity Fraud Expense Coverage – Provides coverage for those expenses that a person is most likely to incur in their effort to restore the accuracy of their identifying information.