Quote and buy your insurance directly with Thor Insurance
Get a quote and buy Vacant Property Liability insurance online in under five minutes.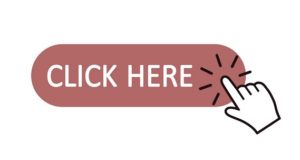 Thor Insurance offers Liability insurance product designed for residential and commercial vacant properties. Whether you own a Vacant commercial unit, Condo or Vacant Land, we offer competitive rates and coverage to meet your needs.
Eligibility Criteria
Residential or Commercial Buildings and Condo Units that are 100% vacant
Vacant Land/Lot up to 80 Hectares (For residential or commercial development)
Vacant building of up to $5 Million in value
No structure, building, agistment facility, farming, car park or any other operations/events being held at vacant land
No properties undergoing any construction, repair, renovations or demolition
List of Eligible Properties
Vacant Land
Vacant House
Vacant Residential Condo (Individual Unit)
Vacant Commercial Condo (Individual Unit)
Vacant Commercial Building (Excluding strata building)
Any of the following intended occupancies are ineligible:
Hotel/Motel/Resort
Ski Lodge
Holiday rental (Incl Airbnb)
Shopping Centres/Malls
Storage Facility
Aviation – Airports/Hangar etc.
Warehouse/Industrial Site
Pub/Bar/Licenced Club/Nightclub and other licenced operation
Recycling Plant/Yard
Disposal Site (Waste & Chemical)
Payment Options: Monthly and Annual
Eligible in Alberta and British Columbia
---
Would you like to speak with an insurance professional
about your other personal or business insurance? Complete our Quick Contact form at the right of this page and we will reach back to you.