Two Options for Online Registries Services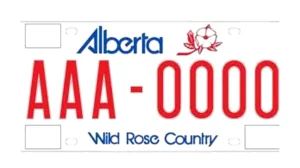 Option 1 –  No requirement for  MyAlberta Digital ID needed.  Let us renew your plates and mail your Registration with NO ADDITIONAL FEES.  Note: this only applies to renewals with no changes, that have not expired for more than 90 days and if you have no outstanding fine.                                                   Click Here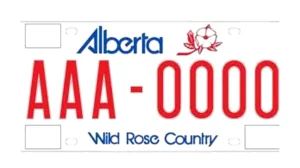 Option 2 – Must have a verified MyAlberta Digital ID. Providing additional services to your plate renewal such as: driver's license renewals, pay fines, driver abstracts, in-transit permits, and more.  See below for details to apply for your MyAlberta Digital ID. Click Here
Other Online Services
Link to obtain your Verified MyAlberta Digital ID: https://account.alberta.ca/signup 
Additional Info:
Requirements for Online Renewal: Ready to renew online? Great! Here's what you'll need: your registration number, license plate number, insurance details from your Pink Card, a credit card (VISA, MasterCard, or Amex), and a current web browser.
Expiry: Your vehicle registration expires based on your surname. Just take a quick look at your current registration certificate or refer to the expiry date chart. Click Here
No More Stickers: Good news! Starting January 1, 2021, you no longer get license plate expiry stickers.
Ineligibility: Please note that we won't be able to process requests with outstanding fines, maintenance enforcement restrictions, or motor vehicle debt.