Quote and buy your insurance directly with Thor Insurance
Get a quote and buy Equipment Breakdown insurance for your Course of Construction project online in under five minutes.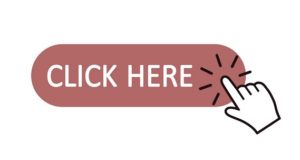 Equipment Breakdown Insurance (EBI) is a critical type of insurance for your Course of Construction project, sometimes referred to as Builder's Risk Equipment Breakdown.
Do Course of Construction Property policies cover Equipment Breakdown?
While a Course of Construction policy will protect your project from fire, windstorm, water damage, theft, vandalism and more, they typically exclude loss or damage caused by electrical arcing and mechanical breakdown.
Building construction projects often include key equipment from heating, ventilation, air conditioning (HVAC), to electrical and building automation systems.
If any of these critical systems fail, your project may be interrupted and the damaged equipment will need to be repaired or replaced. Without backup equipment, you may need to rent, increasing project costs. Interruptions can cost penalties, revenues and reputation.
Will manufacturer warranties cover equipment breakdown during Course of Construction?
While warranties cover manufacturer defects, they typically exclude losses caused by external factors, such as temperature extremes, dusty conditions or improper installation. As well, they typically do not cover costs to remove and install replacement equipment and business interruption expenses.
Available Coverages
Equipment Breakdown Coverage: up to $10,000,000
Soft Cost Coverage (Optional): up to $500,000
Extra Expense (Optional): up to $500,000
Delay in Start-up (Optional): up to $500,000
Payment Options: Monthly and Annual
Eligible in Alberta and British Columbia
---
Would you like to speak with an insurance professional
about your other personal or business insurance? Complete our Quick Contact form on the top right of this page and we will reach back to you.